Rebecca Shi is the founding executive director of the American Business Immigration Coalition (ABIC), a bipartisan coalition of 1200 CEOs, retired CEOs, donor class, employers, and business associations across the country, from Texas to Maine, Florida to Idaho. ABIC's mission is common sense immigration reform to grow the economy, create jobs, and keep families together. ABIC's niche is delivering business support to hard-hitting national, state, and local campaigns that benefit the undocumented. ABIC understands the necessity of Right – Left coalitions and alliances to win concrete victories. ABIC's victories include winning driver's licenses, in-state tuition, healthcare equity, access to justice across red, purple, and blue states; inclusive PPP and small business community navigator recovery programs in Washington working with Republican and Democratic Members of Congress.
Rebecca immigrated from China when she was ten years old; graduated from the University of Chicago with high honors and selected graduation speaker; and is tri-lingual in English, Mandarin, and Spanish. She has worked as a leader and organizer in the immigrant rights movement for 12 years, in part because her mother had a final deportation order for 19 years.
Rebecca was honored as "20 in their 20s" by Crains' Business Chicago; is an Asian American Community Leadership honoree; and an Illinois Governor Jim Edgar Fellow. Rebecca's work has been featured in the WSJ, Washington Post, New York Times, Texas Tribune, Miami Herald, Chicago Tribune, Politico, and Axios, among others. She has testified before Congress multiple times.
Rovika Rajkishun is a senior nonprofit executive with two decades of experience especially in fundraising, communications, and organizational growth.
Most recently she was the Interim Co-Executive Director of the New York Immigration Coalition (NYIC). Before being appointed to this position, Rovika served as the Vice President of Development and Communications, leveraging a statewide rapid-response fundraising campaign in the wake of the 2016 presidential election to more than triple the organization's budget in just four years and win key legislative victories including restoring driver's licenses access to every New Yorkers regardless of immigration status. She also served as Interim Co-Executive Director of NYIC Action, the NYIC's sister 501(c)4.
During her tenure as Co-Executive Director, the NYIC worked on many successful advocacy campaigns including the inclusion of mixed status families in stimulus payments, a Federal Small Business Administration program for $100 million for nonprofits working with small businesses, fixes to the PPP Program to be more inclusive of small businesses, and a New York State excluded worker's fund of $2.1 billion, a first-of-its-kind in the country.
Rovika serves on the Board of Directors of Girls for Gender Equity and Neo Philanthropy Action Fund, and was the Chair of the Brooklyn Community Board 7 Committee on Census 2020. Rovika was named as a City and State's 2021 Power 100  and 2021 Nonprofit Power 100.
Born and raised in Guyana, Rovika immigrated to Brooklyn, NY at age ten and was undocumented for a decade. As a member of an extended mixed status family, she brings lived experience and the hopes and aspirations of her family to her work. Rovika has lived with her husband in Sunset Park, Brooklyn for 20 years where they are now raising three children. Rovika is a graduate of Barnard College of Columbia University.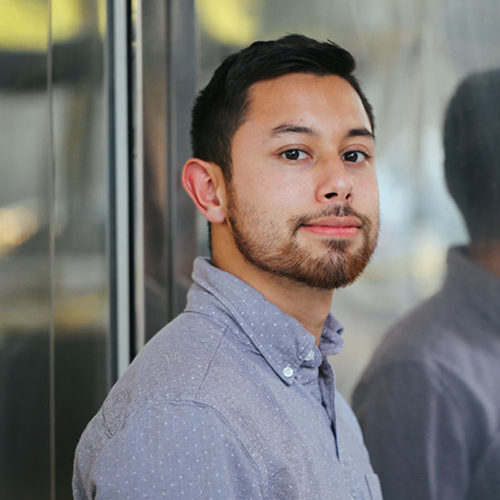 Juan Carlos Cerda is a DACA recipient, the Deputy Campaign Director for ABIC, and the Director for the Texas chapter (TBIC). Prior to joining ABIC, Juan Carlos organized immigrant communities at the Texas Organizing Project and taught kindergarten through the Teach for America program. He was also an ambassador for
fwd.us
, a bipartisan political advocacy group working for immigration and criminal justice reform, and currently serves on the Bishop's Immigration Task Force for the Catholic Diocese of Dallas. Juan Carlos graduated from Yale University with a bachelor's degree in history in 2015. He lives in Fort Worth with his wife.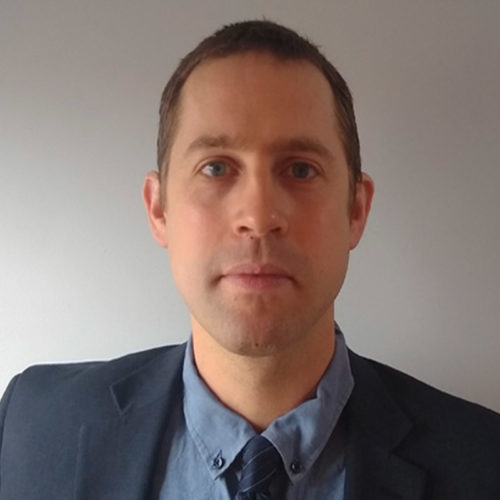 Michael Deheeger has juggled organizing, communications, political and fundraising roles on a range of domestic and international issues, in both advocacy and electoral settings, including years of advocating for immigration reform with the Jewish Council on Urban Affairs and the Illinois Coalition for Immigrant and Refugee Rights. He is a graduate of Colby College and received a Master's in Public Policy from the University of Chicago Harris School of Public Policy. He lives in the Chicago area with his wife and two children.
Emily Wurth
is the Operations Director for ABIC, which includes organizing ABIC's operating budgets and compliance. Additionally Emily provides program and fiscal management for ABIC's small business recovery work. Emily brings 10+ years of
compliance and financial management experience previously serving as the Chief Financial Officer of the Democratic Party of Illinois as well as background in legislative and communications outreach for elected officials. Additionally, Emily serves on the board of a small Nonprofit that creates an immersive state Government and Leadership experience for High School students. 
Yahel Flores
is the Director for the Carolinas. He is a DACA recipient. Born in CD Juarez Chihuahua and raised in Winston Salem, NC. Prior to joining ABIC he was in the supply chain industry handling international imports for multiple corporate companies. He was a multisport athlete growing up honing his skills in leadership, work ethic, and helped him give back to his community.
He is a father of a 9-year-old little boy. After high school and during college, he started a few businesses to self-fund his education while attending Guilford College. While at Guilford, he was active with Soy Un Lider conference to help high school seniors navigate the college application process. He was also a part of Hispanos Unidos De Guilford. Yahel and his family are personally affected by immigration policies and reform, which is why he looks forward to working to improve the lives of immigrants in the Carolinas.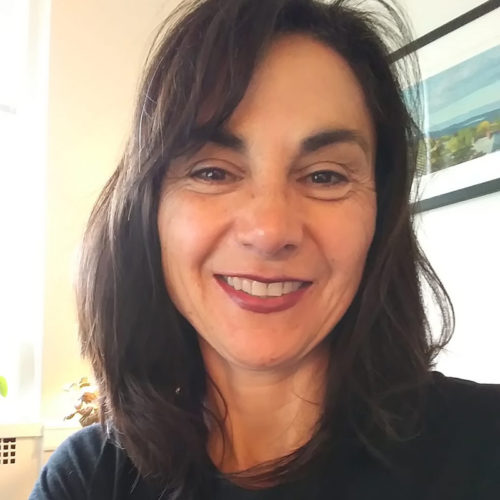 Miriam Harrison is the Administrative Assistant of the American Business Immigration Coalition. Prior to joining ABIC, Miriam served as an Executive Assistant at the University of Vermont. She brings experience in nonprofit administrative support through her work with Vermont Housing Managers Association. Miriam is a graduate of Boston University. Born in the Netherlands and having lived in Massachusetts, West Virginia, South Dakota, Connecticut, Indiana, California, and Vermont, Miriam now happily calls the coast of Maine home with her partner and a bevy of four-legged creatures.
Ken Kimber is ABIC's Director of Small Business Recovery and Resiliency and overseas ABIC's Community Navigator Technical Assistance programs for disproportionately impacted small businesses, focused on maximizing access to COVID-19 relief resources and expanding businesses capacity. Ken brings 10+ years of dynamic campaign management specializing in public policy, advocacy, strategy, outreach, and more recently public grant management with ABIC's small business grant work.
Nicholas Maio is ABIC's new Development Associate where he will support our overall fundraising strategy, help establish tactics, messaging, and benchmarks. Nick comes to ABIC with experience in grants administration and non-profit management. Nick specializes in organizational, multitasking, and information management. Before joining ABIC, Nick worked at the American Association for Cancer Research, where he assisted in administering multi-million dollar research grants. Nick received a bachelor's degree in communications from Marist College. Currently, Nick is a first-year graduate student in Northeastern University's School of Public Policy and Urban Affairs.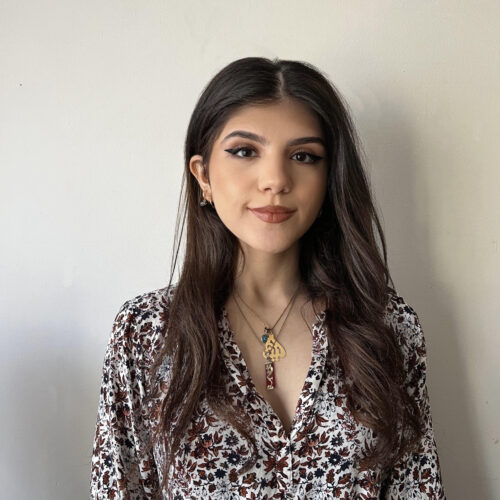 Mina Mari is the new Small Business Associate at ABIC, working with disproportionately impacted small businesses in Illinois and ensuring they have access to relief resources. Prior to joining ABIC, Mina worked with several refugee and immigrant organizations in Chicago such as Forging Opportunities for Refugees in America and Devon Oasis. Mina received a bachelor's in political science and criminal justice and criminology from Loyola University Chicago. Currently, Mina is pursuing a master's degree in criminology, law, and justice from the University of Illinois at Chicago.
James O'Neill graduated from James Madison College at Michigan State University with a Bachelor's Degree in Political Theory and Constitutional Democracy and two minors in Philosophy and Science, Technology, Environment, and Public Policy.
During college he was a summer intern for IBIC, and after graduating, he worked briefly as a constituent services caseworker for then-Congressman Dan Lipinski (D-IL) before coming on as the Director of Suburban Outreach for IBIC.
He is now the Director of Outreach for ABIC specializing in building out chapter potential in the Midwest Region and relationship building in the Agriculture sector.
Karen Ottoni is the new Media Relations Specialist for ABIC. Prior to joining ABIC, Karen worked for NBC Universal Telemundo Tampa as a News Reporter and Weather Anchor where she received the Edward R. Murrow Award and was also nominated to the Suncoast Regional Emmy Awards. Karen began his career as a journalist in Telemundo Lubbock & Telemundo Nuevo México where she led both news stations as the Managing Editor. Karen grew up in Cali, Colombia and then moved to New Hampshire to earn her degree in communications at Southern New Hampshire University.
Yoselyn Ovalle is the Social Media/Digital Manager at ABIC. Prior to joining the team, Yoselyn was the Associate Manager, Democracy Initiative at Forefront, Illinois' state association serving nonprofits and grantmakers. At Forefront, Yoselyn led the 2020 Census efforts for Illinois. Working collaboratively with nonprofits, foundations, and government officials/entities, her efforts resulted in Illinois losing only one congressional seat rather than two as previously predicted. Yoselyn has worked in nonprofits for almost a decade and on multiple issues ranging from reproductive justice to democracy. Yoselyn graduated and received her bachelor's degree in communications from DePaul University.
Ben Roussel is the new Director of Communications for ABIC. Prior to joining ABIC, Ben served as Media Director for Camino Public Relations where he led media outreach for some of the nation's leading immigration and criminal justice reform campaigns. Ben began his career as a broadcast media researcher for People For the American Way before working with Ogilvy PR and SEIU International. Ben grew up in Nashville and graduated from the University of Wisconsin-Madison, where he took a semester off to serve on Sen. Tammy Baldwin's inaugural congressional campaign staff in 98'.
Enrique Sanchez is a graduate of the University of Utah, holding a degree in Political Science and a degree from Salt Lake Community College in Criminal Justice. Enrique spent time in Washington D.C. completing an internship with the Ibarra Strategy Group. A long-time Utah resident, Enrique worked as a Community Specialist with a local police department and local government for almost five years prior to joining ABIC. Enrique is a board member of the Park City Youth Football Ute Conference and the Park City Community Foundation. Prior to making strides in the Utah leadership realm, Enrique spent time in Courchevel, France as part of a foreign exchange program. As a proud DACA recipient and activist, Enrique is excited to bring his perspective as a Utah-raised Latinx immigrant to the table and is passionate about ABIC's mission to promote sensible immigration reform.
Samuel
 Vilchez Santiago is ABIC's Florida State Director. He is originally from Venezuela, and came to the U.S. as a political asylee at an early age. Prior to joining ABIC, 
Samuel
 was the Human and Civil Rights Manager at ActBlue and the Florida Campaign Manager at The Leadership Conference on Civil and Human Rights, an umbrella coalition of national civil rights organizations. 
Samuel
 obtained a Bachelor's degree from Princeton University and a Master of Public Policy at the University of Oxford. He is a recipient of President Obama's Volunteer Service Award and the Congressional Youth Award.
Beth Stickney, Esq. was the founding executive director of the Maine Business Immigration Coalition (MeBIC), an independent nonprofit working with Maine's business community since 2017 to advocate for positive laws and policies impacting immigrants. Beth and MeBIC work in close partnership with ABIC on federal immigration reform issues. Beth has specialized in immigration law and policy since 1986, and was the founding executive director of the Immigrant Legal Advocacy Project, Maine's only nonprofit statewide immigration legal aid agency. Beth has also taught immigration law at the University of Maine School of Law, co-authored the legal treatise Immigration Law and the Family (Thomson Reuters), spent two years in El Salvador doing human rights work during the last year of the civil war and the first year post-cease fire, and three years in Italy working with a nonprofit assisting asylum seekers. Beth is admitted to the Massachusetts bar.
Joby Thoyalil is the new Director of the Maine Business Immigration Coalition (MeBIC) and the Northeast States Director for ABIC. Prior to joining MeBIC and ABIC, he worked as a policy advocate at Maine Equal Justice, where he analyzed and developed legislative and administrative policy proposals and coordinated policy advocacy on a range of issues related to the economic stability of people with low-income in Maine. Prior to that, Joby worked as a campaigns organizer at the New Economy Project in New York, where he coordinated campaigns and coalitions, including the statewide New Yorkers for Responsible Lending coalition. Joby earned his Master's in Public Administration from New York University's Wagner School of Public Service, where he specialized in public policy analysis.
Violeta Gomez-Uribe
is a DACA recipient and the new Deputy Campaign Manager at ABIC. Most recently she served as the Deputy Director of Outreach and Organizing in the New York City  Mayor's of Immigrant Affairs, where during the height of the pandemic, she supported the efforts of COVID-19 emergency response as well as COVID-19 vaccine outreach efforts, while centering the needs of the most disfranchised immigrants. She has dedicated the past two decades to advocate for policies and laws that better the lives of immigrant communities. Violeta holds an Associates Degree in Business Administration and Accounting as well as a  Bachelor's Degree in Public Administration and Urban Studies.
Scarlet Watts is ABIC's Director of Development, where she works closely with ABIC's Deputy Director to provide strategic leadership to grow fundraising revenues from foundations, corporations, government sources, individuals, and events. Prior to coming to ABIC, Scarlet served as Development Director for the New York Immigration Coalition, as well as for HELP USA, an organization serving people experiencing homelessness, and for the Trevor Project, which provides crisis intervention services to LGBTQ youth. Across her fifteen-year nonprofit career, Scarlet has worked on issues such as food sustainability, empowerment for girls with disabilities, wildlife conservation, and universal health care access.