Rebecca Shi is the founding executive director of the American Business Immigration Coalition (ABIC), a bipartisan coalition of 1200 CEOs, retired CEOs, donor class, employers, and business associations across the country, from Texas to Maine, Florida to Idaho. ABIC's mission is common sense immigration reform to grow the economy, create jobs, and keep families together. ABIC's niche is delivering business support to hard-hitting national, state, and local campaigns that benefit the undocumented. ABIC understands the necessity of Right – Left coalitions and alliances to win concrete victories. ABIC's victories include winning driver's licenses, in-state tuition, healthcare equity, access to justice across red, purple, and blue states; inclusive PPP and small business community navigator recovery programs in Washington working with Republican and Democratic Members of Congress.
Rebecca immigrated from China when she was ten years old; graduated from the University of Chicago with high honors and selected graduation speaker; and is tri-lingual in English, Mandarin, and Spanish. She has worked as a leader and organizer in the immigrant rights movement for 12 years, in part because her mother had a final deportation order for 19 years.
Rebecca was honored as "20 in their 20s" by Crains' Business Chicago; is an Asian American Community Leadership honoree; and an Illinois Governor Jim Edgar Fellow. Rebecca's work has been featured in the WSJ, Washington Post, New York Times, Texas Tribune, Miami Herald, Chicago Tribune, Politico, and Axios, among others. She has testified before Congress multiple times.
Rovika Rajkishun is a senior nonprofit executive with two decades of experience especially in fundraising, communications, and organizational growth.
Most recently she was the Interim Co-Executive Director of the New York Immigration Coalition (NYIC). Before being appointed to this position, Rovika served as the Vice President of Development and Communications, leveraging a statewide rapid-response fundraising campaign in the wake of the 2016 presidential election to more than triple the organization's budget in just four years and win key legislative victories including restoring driver's licenses access to every New Yorkers regardless of immigration status. She also served as Interim Co-Executive Director of NYIC Action, the NYIC's sister 501(c)4.
During her tenure as Co-Executive Director, the NYIC worked on many successful advocacy campaigns including the inclusion of mixed status families in stimulus payments, a Federal Small Business Administration program for $100 million for nonprofits working with small businesses, fixes to the PPP Program to be more inclusive of small businesses, and a New York State excluded worker's fund of $2.1 billion, a first-of-its-kind in the country.
Rovika serves on the Board of Directors of Girls for Gender Equity and Neo Philanthropy Action Fund, and was the Chair of the Brooklyn Community Board 7 Committee on Census 2020. Rovika was named as a City and State's 2021 Power 100  and 2021 Nonprofit Power 100.
Born and raised in Guyana, Rovika immigrated to Brooklyn, NY at age ten and was undocumented for a decade. As a member of an extended mixed status family, she brings lived experience and the hopes and aspirations of her family to her work. Rovika has lived with her husband in Sunset Park, Brooklyn for 20 years where they are now raising three children. Rovika is a graduate of Barnard College of Columbia University.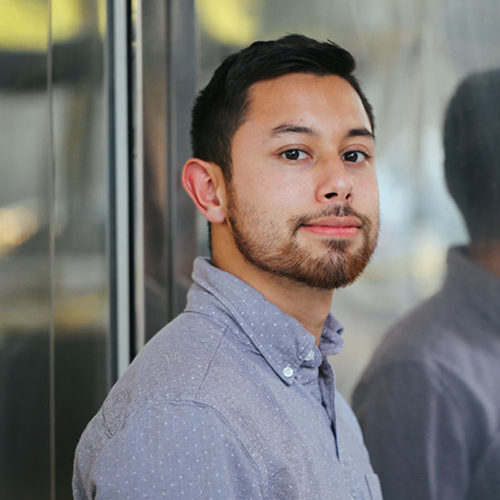 Juan Carlos Cerda es beneficiario de DACA, Director Adjunto de Campaña de ABIC y Director del capítulo de Texas (TBIC). Antes de unirse a ABIC, Juan Carlos organizó comunidades de inmigrantes en el Proyecto de Organización de Texas y enseñó kindergarten a través del programa Teach for America. También fue embajador de
fwd.us
, un grupo bipartidista de defensa política que trabaja para la reforma de la inmigración y la justicia penal, y actualmente sirve en el Grupo de Trabajo de Inmigración del Obispo para la Diócesis Católica de Dallas. Juan Carlos se graduó de la Universidad de Yale con una licenciatura en historia en 2015. Vive en Fort Worth con su esposa.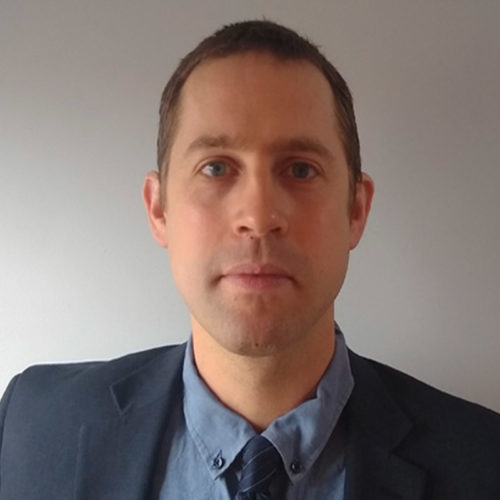 Michael Deheeger has juggled organizing, communications, political and fundraising roles on a range of domestic and international issues, in both advocacy and electoral settings, including years of advocating for immigration reform with the Jewish Council on Urban Affairs and the Illinois Coalition for Immigrant and Refugee Rights. He is a graduate of Colby College and received a Master's in Public Policy from the University of Chicago Harris School of Public Policy. He lives in the Chicago area with his wife and two children.
Gebe Martinez is the Communications Director for the ABIC. Before joining ABIC, Gebe's communications consulting practice, GM Networking, LLC, served numerous clients focused on immigrants' rights and on expanding Latino civic engagement and voter participation. For 33 years, Gebe worked as a radio, television, and newspaper journalist for news organizations such as Los Angeles Times, Politico, and Congressional Quarterly. Gebe also was a news analyst on public affairs programs for networks including PBS, NPR, BBC television, and radio. Gebe is a native of Texas. She received a Bachelor of Journalism degree from the University of Texas – Austin.
Emily Wurth
es el Director de Operaciones de ABIC, lo que incluye la organización de los presupuestos operativos y el cumplimiento de ABIC. Además, Emily proporciona programas y gestión fiscal para el trabajo de recuperación de pequeñas empresas de ABIC. Emily trae más de 10 años de
experiencia en cumplimiento y gestión financiera anteriormente se desempeñó como Director Financiero del Partido Demócrata de Illinois, así como experiencia en divulgación legislativa y de comunicaciones para funcionarios electos. Además, Emily es miembro de la junta directiva de una pequeña organización sin fines de lucro que crea una experiencia inmersiva de gobierno y liderazgo estatal para estudiantes de secundaria.
At IMPAC Fund, ABIC's Florida chapter, Maria Corina works with businesses, community leaders, and employers to build bipartisan support for federal and state immigration solutions, with a primary focus on providing a path to permanence for Venezuelan, Haitian, Nicaraguan, Salvadorans, and other communities which have Temporary Protected Status (TPS) as well as Dreamers. Maria Corina immigrated from Caracas, Venezuela when she was 24 years old and is fluent in Spanish.
Yahel Flores
is the Director for the Carolinas. He is a DACA recipient. Born in CD Juarez Chihuahua and raised in Winston Salem, NC. Prior to joining ABIC he was in the supply chain industry handling international imports for multiple corporate companies. He was a multisport athlete growing up honing his skills in leadership, work ethic, and helped him give back to his community.
He is a father of a 9-year-old little boy. After high school and during college, he started a few businesses to self-fund his education while attending Guilford College. While at Guilford, he was active with Soy Un Lider conference to help high school seniors navigate the college application process. He was also a part of Hispanos Unidos De Guilford. Yahel and his family are personally affected by immigration policies and reform, which is why he looks forward to working to improve the lives of immigrants in the Carolinas.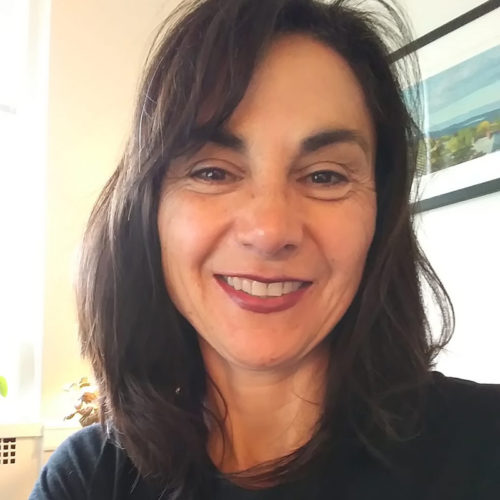 Miriam Harrison is the Administrative Assistant of the American Business Immigration Coalition. Prior to joining ABIC, Miriam served as an Executive Assistant at the University of Vermont. She brings experience in nonprofit administrative support through her work with Vermont Housing Managers Association. Miriam is a graduate of Boston University. Born in the Netherlands and having lived in Massachusetts, West Virginia, South Dakota, Connecticut, Indiana, California, and Vermont, Miriam now happily calls the coast of Maine home with her partner and a bevy of four-legged creatures.
Ken Kimber is ABIC's Director of Small Business Recovery and Resiliency and overseas ABIC's Community Navigator Technical Assistance programs for disproportionately impacted small businesses, focused on maximizing access to COVID-19 relief resources and expanding businesses capacity. Ken brings 10+ years of dynamic campaign management specializing in public policy, advocacy, strategy, outreach, and more recently public grant management with ABIC's small business grant work.
James O'Neill graduated from James Madison College at Michigan State University with a Bachelor's Degree in Political Theory and Constitutional Democracy and two minors in Philosophy and Science, Technology, Environment, and Public Policy.
During college he was a summer intern for IBIC, and after graduating, he worked briefly as a constituent services caseworker for then-Congressman Dan Lipinski (D-IL) before coming on as the Director of Suburban Outreach for IBIC.
He is now the Director of Outreach for ABIC specializing in building out chapter potential in the Midwest Region and relationship building in the Agriculture sector.
Yoselyn Ovalle is the new Social Media/Digital Manager at ABIC. Prior to joining the team, Yoselyn was the Associate Manager, Democracy Initiative at Forefront, Illinois' state association serving nonprofits and grantmakers. At Forefront, Yoselyn led the 2020 Census efforts for Illinois. Working collaboratively with nonprofits, foundations, and government officials/entities, her efforts resulted in Illinois losing only one congressional seat rather than two as previously predicted. Yoselyn has worked in nonprofits for almost a decade and on multiple issues ranging from reproductive justice to democracy. Yoselyn graduated and received her bachelor's degree in communications from DePaul University.
Irakere Picon is the Director of Legal Services for ABIC and the ABIC lead on Defenders for All campaign. Prior to joining ABIC, Irakere worked with the National Immigrant Justice Center's Legal Protection Fund providing free legal services to low-income immigrant clients, the Community Activism and Law Alliance, and the Chicago Law and Education Foundation.
Irakere earned his bachelor's degree in political science from the University of Illinois at Urbana-Champaign and his J.D. from the NIU College of Law. He is licensed to practice law in Illinois.
Andrea Ramos Fernández es beneficiaria de DACA y una defensora abierta de los Dreamers, los inmigrantes con estatus legal vulnerable y los indocumentados. Andrea trabajó como asistente legislativa en la Cámara de Representantes de Texas durante la 86ª sesión legislativa, así como pasante del Instituto del Caucus Hispano del Congreso. Andrea obtuvo una licenciatura en administración pública de la Universidad de Texas en San Antonio (UTSA) en 2018. Andrea ha organizado anteriormente comunidades de estudiantes inmigrantes y estuvo muy involucrada en el establecimiento del Centro de Recursos para Soñadores de UTSA. Actualmente está cursando un MPA-PNP en la Escuela de Servicio Público Robert F. Wagner de la Universidad de Nueva York.
Ben Roussel is the Deputy Director of Communications for ABIC. Prior to joining ABIC, Ben served as Media Director for Camino Public Relations where he led media outreach for some of the nation's leading immigration and criminal justice reform campaigns. Ben began his career as a broadcast media researcher for People For the American Way before working with Ogilvy PR and SEIU International. Ben grew up in Nashville and graduated from the University of Wisconsin-Madison, where he took a semester off to serve on Sen. Tammy Baldwin's inaugural congressional campaign staff in 98'.

Enrique Sánchez se graduó de la Universidad de Utah, con un título en Ciencias Políticas y un título de Salt Lake Community College en Justicia Criminal. Enrique pasó un tiempo en Washington D.C. completando una pasantía con el Ibarra Strategy Group. Residente de Utah desde hace mucho tiempo, Enrique trabajó como especialista comunitario con un departamento de policía local y el gobierno local durante casi cinco años antes de unirse a ABIC. Enrique es miembro de la junta directiva de la Conferencia Ute de Fútbol Juvenil de Park City y de la Fundación Comunitaria de Park City. Antes de avanzar en el ámbito del liderazgo de Utah, Enrique pasó un tiempo en Courchevel, Francia, como parte de un programa de divisas. Como orgulloso beneficiario y activista de DACA, Enrique está emocionado de traer su perspectiva como inmigrante latino criado en Utah a la mesa y es un apasionado de la misión de ABIC de promover una reforma migratoria sensata.
Beth Stickney, Esq. is the founding executive director of the Maine Business Immigration Coalition (MeBIC), an independent nonprofit working with Maine's business community since 2017 to advocate for positive laws and policies impacting immigrants. Beth and MeBIC work in close partnership with ABIC on federal immigration reform issues. Beth has specialized in immigration law and policy since 1986, and was the founding executive director of the Immigrant Legal Advocacy Project, Maine's only nonprofit statewide immigration legal aid agency. Beth has also taught immigration law at the University of Maine School of Law, co-authored the legal treatise Immigration Law and the Family (Thomson Reuters), spent two years in El Salvador doing human rights work during the last year of the civil war and the first year post-cease fire, and three years in Italy working with a nonprofit assisting asylum seekers. Beth is admitted to the Massachusetts bar.
Scarlet Watts es la Directora de Desarrollo de ABIC, donde trabaja en estrecha colaboración con la Directora Adjunta de ABIC para proporcionar liderazgo estratégico para aumentar los ingresos de recaudación de fondos de fundaciones, corporaciones, fuentes gubernamentales, individuos y eventos. Antes de venir a ABIC, Scarlet se desempeñó como Directora de Desarrollo para la Coalición de Inmigración de Nueva York, así como para HELP USA, una organización que atiende a personas sin hogar, y para el Proyecto Trevor, que brinda servicios de intervención en crisis a jóvenes LGBTQ. A lo largo de su carrera sin fines de lucro de quince años, Scarlet ha trabajado en temas como la sostenibilidad alimentaria, el empoderamiento de las niñas con discapacidades, la conservación de la vida silvestre y el acceso universal a la atención médica.