Uplifting the voices of Texas businesses, employers, and associations to expand the labor market and the economic potential of immigrants through bipartisan immigration reform solutions.

Acerca de ABIC en Texas
ABIC Texas, also known as TBIC, works to create positive, sensible, and responsible immigration policies.

We bring together Texas' business leaders, and local, state, and federal lawmakers who support common sense immigration reform that addresses the needs of our high- and low-skilled workforce and our state's more than 1.7 million undocumented immigrants, including 204,000 DACA-eligible Dreamers.
Nuestro Director Estatal en Texas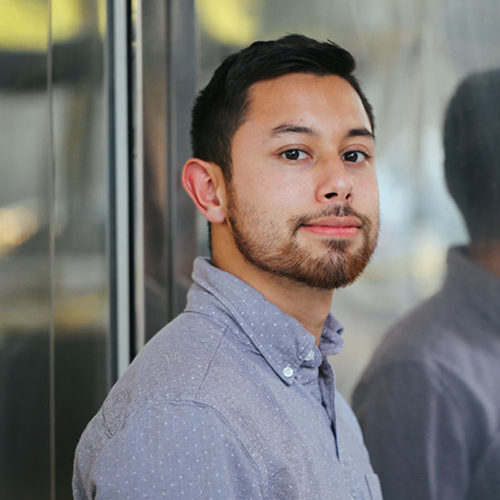 Juan Carlos Cerda es beneficiario de DACA, Director Adjunto de Campaña de ABIC y Director del capítulo de Texas (TBIC). Antes de unirse a ABIC, Juan Carlos organizó comunidades de inmigrantes en el Proyecto de Organización de Texas y enseñó kindergarten a través del programa Teach for America. También fue embajador de
fwd.us
, un grupo bipartidista de defensa política que trabaja para la reforma de la inmigración y la justicia penal, y actualmente sirve en el Grupo de Trabajo de Inmigración del Obispo para la Diócesis Católica de Dallas. Juan Carlos se graduó de la Universidad de Yale con una licenciatura en historia en 2015. Vive en Fort Worth con su esposa.
Qué Hacemos
Elevates the participation of business leaders with long histories of helping to shape Texas and who are known to local and state lawmakers.
Mobilizes its coalition of 100+ CEOs, associations, and donor class members to protect the rights of immigrants. For example, the coalition crushed efforts to repeal the 20-year-old in-state tuition access for undocumented immigrant students and won Texas Sen. John Cornyn's support for federal stimulus checks for 291,000 US citizens in mixed-status families living in Texas.
Convenes virtual and in-person roundtables and press conferences with statewide university and community college presidents, Texas Latino businesses, and border mayors, county judges, business leaders, and members of Congress to promote immigration reforms, such as a permanent solution to the DACA program.
Coordinates the Texas Opportunity Coalition (TOC) together with the Texas Business Leadership Council, the backing of Senator John Cornyn, and over 100 businesses, associations, and higher education institutions
Noticias y actualizaciones
Lea las últimas noticias y comentarios
Miembros del Comité Directivo
Eddie Aldrete
Vicepresidente, IBC Bank
Jim Barón
Director Ejecutivo, Blue Mesa Grill


J.R. Gonzales
Vicepresidente Ejecutivo, Asociación de Cámaras de Comercio Mexicano-Americanas de Texas (TAMACC)
Glenn Hamer
Director Ejecutivo, Asociación de Negocios de Texas
Curtis Harrell
Presidente y CEO, Citation Oil and Gas Corp


Brenda Haupt
Propietario, Globe Products
Woody Hunt
Presidente Sénior, Hunt Companies
Adán Lampert
Director Ejecutivo, Cambridge Caregivers


Stan Marek
CEO, Marek Familia de Empresas
Regina Montoya
Directora Ejecutiva, Regina T. Montoya, PLLC
Dennis Nixon
Presidente y CEO, IBC Bank


Marvin Odum
Ex Presidente, Shell Oil Company
David Pfaff
Consejero Delegado, Plastronics
J. Miguel Treviño
Asesor Ejecutivo, Trevino Consulting Group


Chris Wallace
Director Ejecutivo, Comisión del Norte de Texas
Únase a ABIC en Texas
Regístrese para mantenerse en contacto con el equipo de ABIC en Texas