Uplifting the voices of Texas businesses, employers, and associations to expand the labor market and the economic potential of immigrants through bipartisan immigration reform solutions.

About ABIC in Texas
ABIC Texas, also known as TBIC, works to create positive, sensible, and responsible immigration policies.

We bring together Texas' business leaders, and local, state, and federal lawmakers who support common sense immigration reform that addresses the needs of our high- and low-skilled workforce and our state's more than 1.7 million undocumented immigrants, including 204,000 DACA-eligible Dreamers.
Our State Director in Texas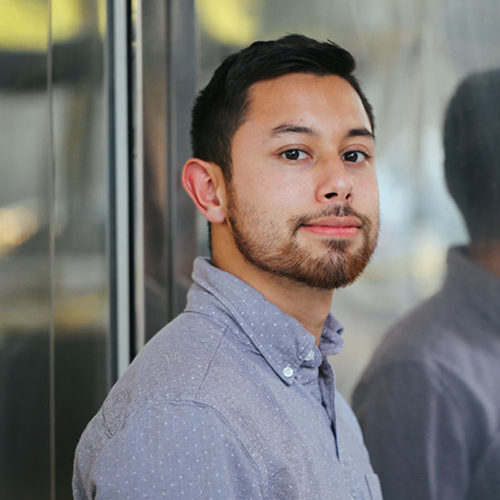 Juan Carlos Cerda is a DACA recipient, the Deputy Campaign Director for ABIC, and the Director for the Texas chapter (TBIC). Prior to joining ABIC, Juan Carlos organized immigrant communities at the Texas Organizing Project and taught kindergarten through the Teach for America program. He was also an ambassador for
fwd.us
, a bipartisan political advocacy group working for immigration and criminal justice reform, and currently serves on the Bishop's Immigration Task Force for the Catholic Diocese of Dallas. Juan Carlos graduated from Yale University with a bachelor's degree in history in 2015. He lives in Fort Worth with his wife.
What We Do
Elevates the participation of business leaders with long histories of helping to shape Texas and who are known to local and state lawmakers.
Mobilizes its coalition of 100+ CEOs, associations, and donor class members to protect the rights of immigrants. For example, the coalition crushed efforts to repeal the 20-year-old in-state tuition access for undocumented immigrant students and won Texas Sen. John Cornyn's support for federal stimulus checks for 291,000 US citizens in mixed-status families living in Texas.
Convenes virtual and in-person roundtables and press conferences with statewide university and community college presidents, Texas Latino businesses, and border mayors, county judges, business leaders, and members of Congress to promote immigration reforms, such as a permanent solution to the DACA program.
Coordinates the Texas Opportunity Coalition (TOC) together with the Texas Business Leadership Council, the backing of Senator John Cornyn, and over 100 businesses, associations, and higher education institutions
News & Updates
Read the Latest News & Commentary
Steering Committee Members
Eddie Aldrete
Owner, Aldrete Strategic Partners
Jim Baron
CEO, Blue Mesa Grill


J.R. Gonzales
Executive Vice Chairman, Texas Association of Mexican-American Chambers of Commerce (TAMACC)
Glenn Hamer
CEO, Texas Association of Business
Curtis Harrell
President and CEO, Citation Oil and Gas Corp


Brenda Haupt
Owner, Globe Products
Woody Hunt
Senior Chairman, Hunt Companies
Adam Lampert
CEO, Cambridge Caregivers


Stan Marek
CEO, Marek Family of Companies
Regina Montoya
CEO, Regina T. Montoya, PLLC
Dennis Nixon
President & CEO, IBC Bank


Marvin Odum
Former President, Shell Oil Company
David Pfaff
CEO, Plastronics
J. Michael Treviño
Executive Advisor, Trevino Consulting Group


Chris Wallace
CEO, North Texas Commission
Join ABIC in Texas
Sign Up to Keep in Touch with ABIC's Team in Texas